By Country Club Dental
April 12, 2021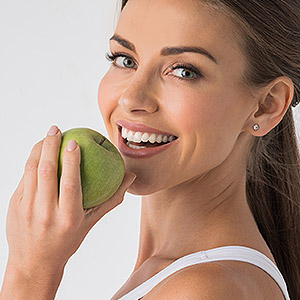 You're more apt to lose teeth because of periodontal (gum) disease and tooth decay than any other cause. But neither of these bacterial diseases have to happen: You can prevent them through daily brushing and flossing and twice-a-year dental cleanings.
But that's not all: You can also boost your dental care practices by eating foods that strengthen and protect teeth. On the other hand, a poor diet could reduce the effectiveness of your oral hygiene practices in preventing tooth decay or gum disease.
A diet that might lead to the latter is often high in refined sugar (sucrose), often added to processed foods and snacks to improve taste. But sucrose is also a top food source for oral bacteria, increasing their numbers when it's readily available. A higher bacterial population greatly increases your risk for tooth decay or gum disease.
On the other hand, certain foods benefit your overall dental health. Fresh fruits and vegetables, for example, are filled with nutrients and minerals like vitamin D or calcium that strengthen teeth against disease. And although they can also contain natural sugars, these don't pose the same problems as added sucrose due to the plant fiber you consume with them.
Dairy foods can also help you maintain healthy teeth and gums. Milk and cheese contain minerals like calcium and phosphorus, and a protein called casein, all of which strengthen teeth against decay. The enzymes in cheese stimulate saliva, which in turn neutralizes mouth acid and prevent it from harming enamel.
Some foods are also natural sources of fluoride, a mineral that strengthens tooth enamel. One example is black tea, which also, along with green tea, contains antioxidants that protect against cancer.
The best strategy for "tooth-friendly" nutrition is to pursue a diet that's high in fiber-rich natural foods and low in sugar-added processed foods. In practice, you'll want most of your diet to consist of fresh fruits and vegetables and low-fat dairy food, while minimizing foods with added sugar.
Following this kind of diet will certainly benefit your overall health. But it will also make it easier for you to prevent dental disease and keep your teeth and gums healthy.
If you would like more information on how nutrition can boost your dental health, please contact us or schedule an appointment for a consultation. You can also learn more about this topic by reading the Dear Doctor magazine article "Nutrition & Oral Health."
By Country Club Dental
April 02, 2021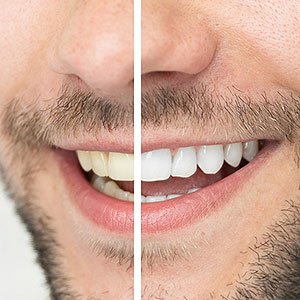 Picture yourself with a beautiful smile…what do you see? Besides straight and uniform teeth framed by the gums, you should also see one other thing indicative of a great smile—your teeth an attractive shade of translucent white.
But as you age your teeth can begin to dull as the enamel loses its translucency and the underlying dentin thickens and yellows. You no longer have the bright smile you once had in younger days.
But if the discoloration is mainly on the outer enamel, teeth whitening could be your answer for regaining your youthful smile. This is a procedure in which we apply a solution containing a bleaching agent (usually hydrogen peroxide) to your teeth. Aided by heat or light to activate it, the solution can temporarily whiten the enamel.
Teeth whitening isn't an exclusive treatment provided by a dentist—there are a number of retail products that enable you to bleach your teeth at home. But there are distinct advantages to having your teeth professionally whitened.
For one, we can control the level of brightness by adjusting the strength of the bleaching solution. This allows you to achieve the kind of look you want—from a more natural and subtler shade to a more dazzling color often called "Hollywood White."
Any external teeth whitening application will fade with time, regardless of whether they're professional or DIY. But a dental office whitening may last longer due to our stronger solutions and curing techniques. And, by caring for your whitening (by avoiding tobacco and food items that stain teeth) and obtaining occasional touch-ups in our office, the shine could last for a few years.
Again, this particular whitening technique only works with outer staining and yellowing. If your discoloration originates from inside the teeth, you'll need a more invasive method. And your teeth should be reasonably healthy before undergoing whitening.
All in all, though, teeth whitening is an easy and affordable way to brighten your smile. It could help you take years off your appearance.
If you would like more information on teeth whitening, please contact us or schedule an appointment for a consultation. You can also learn more about this topic by reading the Dear Doctor magazine article "Teeth Whitening: Brighter, Lighter, Whiter…."
By Country Club Dental
March 23, 2021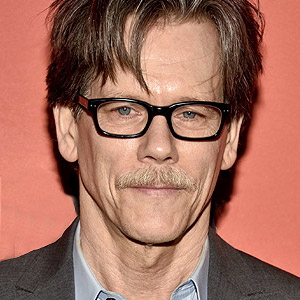 During the COVID-19 quarantines, stir-crazy celebrities have been creating some "unique" home videos—like Madonna singing about fried fish to the tune of "Vogue" in her bathroom or Cardi B busting through a human-sized Jenga tower. But an entertaining Instagram video from Kevin Bacon also came with a handy culinary tip: The just-awakened film and TV actor showed fans his morning technique for cutting a mango to avoid the stringy pulp that gets between your teeth. After cutting a mango in half, he scored it lengthwise and crosswise to create squares and then turned the mango inside out for easy eating.
With his mango-slicing video garnering over a quarter-million views, the City on a Hill star may have touched a nerve—the near universal annoyance we all have with food stuck between our teeth. Trapped food particles aren't only annoying, they can also contribute to a bacterial film called dental plaque that's the top cause for tooth decay and gum disease.
Unfortunately, it's nearly impossible to avoid stuck food if you love things like popcorn, poppy-seed muffins or barbecue ribs. It's helpful then to have a few go-to ways for removing food caught between teeth. First, though, let's talk about what NOT to use to loosen a piece of stuck food.
A recent survey of more than 1,000 adults found that when removing something caught between our teeth, we humans are a creative lot. The makeshift tools that survey respondents said they've used in a pinch included twigs, safety pins, screwdrivers and nails (both the hammer and finger/toe variety). Although clever, many such items are both unsanitary and harmful to your gums and tooth enamel, especially if they're metallic or abrasive.
If you want a safe way to remove unwanted food debris, try these methods instead:
Brush your teeth: The gentle abrasives in toothpaste plus the mechanical action of brushing can help dislodge trapped food.
Use dental floss: A little bit of dental floss usually does the trick to remove wedged-in food—and it's easy to carry a small floss container or a floss pick on you for emergencies.
Try a toothpick. A toothpick is also an appropriate food-removing tool, according the American Dental Association, as long as it is rounded and made of wood.
See your dentist. We have the tools to safely and effectively remove trapped food debris that you haven't been able to dislodge by other means—so before you get desperate, give us a call.
You can also minimize plaque buildup from food particles between teeth by both brushing and flossing every day. And for optimally clean teeth, be sure you have regular dental office cleanings at least twice a year.
Thanks to Kevin Bacon's little trick, you can have your "non-stringy" mango and eat it too. Still, you can't always avoid food getting wedged between your teeth, so be prepared.
If you would like more information about effective oral hygiene practices, please contact us or schedule a consultation. To learn more, read the Dear Doctor magazine article "Daily Oral Hygiene."
This website includes materials that are protected by copyright, or other proprietary rights. Transmission or reproduction of protected items beyond that allowed by fair use, as defined in the copyright laws, requires the written permission of the copyright owners.